For the external walls and roofs of pre-roll coating and flute corrugated aluminum plate
External walls and roof of the pre-roll and the flute corrugated board coated aluminum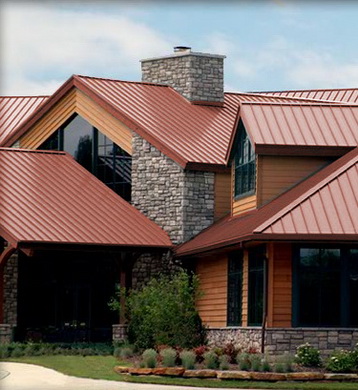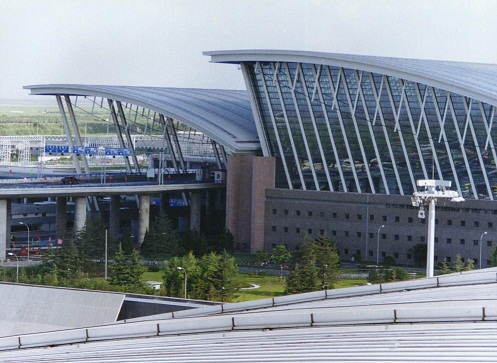 PRACProduction of trapezoidal shape and the tile-shaped corrugated roller coating aluminum and other pre-main building of the wall for decoration, these products must be prepared aluminum, metal pretreatment, paint roller and paint roller coating, etc. many processes.
PRAC using a continuous roller coating aluminum coil and a special baking process. Continuous roller coating technology to ensure that the product has good color uniformity, there is no color, there are long-lasting aesthetics.
Trapezoidal and corrugated products of pre-roll coating can also be pressure on the surface of the mortar-shaped concave in order to achieve special artistic effects.

Sustained wind of performance
PRAC production of pre-roll coating products have been widely used in the world, time has proved that any complex of extreme weather conditions can be used in complex weather conditions, prolonged use of PRAC products are still shiny as ever, the coating has a high The UV resistance, while the strong sunlight and various environmental factors, the coating will not become brittle or shedding, PRAC pre-coated aluminum roll good self-cleaning properties of the surface easy to clean, so use the PRAC pre-roll coated aluminum exterior walls and roofs decorated with little clean-up and maintenance costs, no use of environmentally harmful cleaning agents to clean, so to ensure a long brightly colored buildings, clean.

Coating
Aluminum front (exposed side): is the standard color, using two two-baked aluminum coated paper coated with a continuous roller coating technology of polyester (PE) and fluorocarbon PVdf paint.
Coated with a layer of aluminum on the back of a transparent protective varnish, and labeled with product identification numbers and PRAC's company logo. Can also provide special colors on request.

Quality assurance system
Quality of products strictly follow the PRAC factory standards, and European standards.

Coating thickness
Positive thickness: 25μm. (Standard colors)
Back thickness: 3μm (approx.)

Color fidelity
As the printing reasons, the manual card color may be the actual color of the product are different, the user should provide the final sample colors prevail.

Gloss
By Gardner measuring system, measuring angle 60 °, 20% gloss. PVDF 40% gloss.

Add new ideas trapezoidal plate
Today's architectural style is constantly in pursuit of different colors, different shapes of organic materials and diverse integration and convergence. The most remarkable modern buildings can be very different materials together, giving a new architectural aesthetic shock.PRAC ladder pre-roll plate has good aesthetics, flexibility, easy processing, wide range of applications for new buildings to add artistic effect.

Tailored design
Different geometry of the trapezoidal plate design for architects and owners in the external walls, roofs and ceilings to bring distinctive style when. Trapezoidal plate color selection a wide range of colors from standard colors to the metal, may choose to personalize the color, short trapezoid plate will bring a different appearance of the building effect.
Can be arbitrarily trapezoidal plates of different color combinations together, giving a shock of color in the world.

The use of flexible
PRAC ladder pre-roll coating plate using a flexible and reasonable cost, and can provide all with all the accessories for these special attachment is mainly used for curtain walls, roof and ceiling of the special parts, such as building corners, from the storm panels, ventilationmouth, flue and skylights, etc.. Special accessories and trapezoidal plates have the same quality.

Durable, low maintenance costs
Increase the number of nodes can be applied to the external walls, pre-roll coating plate trapezoidal easy cutting and assembly.
Has proved to be the most suitable for the fixed roof and external walls, because only a certain amount of fixed-point trapezoidal plate with durable corrosion-resistant strong, so durable, low maintenance, normal use of the maintenance costs are low, can serve more too.

Corrugated board comeback indeed sigh, old corrugated board from people's memories for many years, corrugated board again as used in the exterior walls and roof of the favorite, mainly because of its ripple effect from the beginning and concave contours will give building a new, familiar art style, especially in all kinds of light, the buildings all the time will show the different architectural visual beauty.

Shape
Pre-roll coated corrugated aluminum arc shape that is the traditional 18/67 narrow plates, also 28/180 substantial and high peaks of the corrugated sheets, it is mainly used for large area of the region; while providing 33/175 asymmetric waveform, it can reflect the building's inspiration and trendy. These three shape both vertically can also be installed horizontally, is back for ventilation and no ventilation in the buildings and roofs. Corrugated board structures can be colorful dress.

Color
Using metal color of the wave shape pre-roll coating plate for construction to bring the art shock effects, color selection a wide range of products for the 18/76 can be plaster in a layer-like relief pattern.

The use of flexible
Trapezoidal wave shape and the same, easy-to-cut, simple and fast to install, long life, good performance of wind technology, can provide all the matching accessories, from all parts of the roof to the surface. Annex and corrugated board has the same quality; also project cost reasonable.

Roof
Tile pre-roll coating plate registered trademarks ZIEGNAL (best watts). Roofing materials must be waterproof, durable, less maintenance.ZIEGONAL as the most advanced roofing practice has proved that it is fully used in any weather conditions, wind of it strong, rich colors, designed to meet different personalities, simple installation, saving cost and maintenance workload, suitable for large area use. Whether new buildings or old buildings reconstruction, the use of modern architectural aesthetic ZIEGONAL can get a nostalgic feeling.

Light weight, high strength
ZIEGONAL use a wide range, suitable for almost all of the structure, it weighs just 2kg/m2. Despite the light weight, but in terms of stability and strength, it has a high static load bearing capacity.

Waterproof and reasonable cost
ZIEGONAL processing, cutting and very easy to install. Reasonable because the cost of providing ZIEGONAL than pre-roll coating plate, the installation of the required accessories can all be provided, such as corner boards, sealing plates and vents to eat watermelon. ZIEGONAL durable, maintenance work, thereby helping to significantly reduce ongoing maintenance costs.

Roof colorful as ever
ZIEGONAL pre-roll coating plate with five standard colors to choose from. Select the color tone of the material phase with consideration of the traditional, taking into account the individual's vision and building the anti-traditional ideas. PRAC production ZIEGONAL pre-coated aluminum roller with good color uniformity, color sustained strong performance, with long-term esthetic results.

Product quality and characteristics
Product Overview
PRAC roller coating of aluminum construction materials products are Semis, but rolling surface, roll or roller coated flower PVdf or polyamide paint. Pre-roller coating aluminum alloy and mechanical properties and coating volume is devoted to outdoor decoration, and can provide eight different shapes and different thicknesses and four different color tone of the coating.

Quality Assurance
Quality of products strictly follow the PRAC factory standard, EN, DIN, ASTM, BS, ISO9001 and other international standards. Product quality inspection using the guidance of the European Coatings Association rules. PRAC production of aluminum sheet forming also comply with DIN18807 standards.

Terms of Use
PRAC pre-roll coating product is suitable for all kinds of building facades, roofs and ceilings, such as: residential, office buildings, industrial plants, research centers and other construction fields.

Pre-roll aluminum ladder
20/125 type for the ceiling and wall
30/153 type used for roof and wall, asked a small number of fixed points
40/167 type applies to all areas
45/200 type suitable for the roof and external walls; a large section of the ventilation

Pre-roll coating of corrugated aluminum
18/76: corrugated aluminum sheet suitable for roof and wall
28/125: corrugated aluminum plate suitable for large roofs and external walls
33/175: asymmetric corrugated aluminum sheet suitable for roof and wall.